Upcoming Shows-Conferences-Short Courses
Gamry will be in attendance at the following conferences, exhibitions, and short courses and we'd love for you to stop by and chat with our electrochemical experts. It's a great way to review the features of the latest Gamry products, or to bring any technical matters or applications questions to our attention.
2023 Events Schedule
March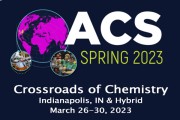 March 26-30, 2023
Indianapolis, IN & Hybrid
Crossroads of Chemistry
Indianapolis, IN & Hybrid
March 26-30
Where thousands of chemistry professionals meet to share ideas and advance scientific and technical knowledge. The list of symposia and program chairs for each programming group is available.
May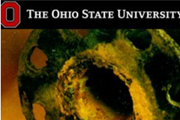 May 1-5, 2023
In an online format, with live video lectures and lab demonstrations.
Corrosion: Fundamentals and Experimental Methods
May 1-5, 2023
Course Description
The Corrosion: Fundamentals and Experimental Methods course covers the fundamentals of corrosion and various electrochemical techniques. Lectures and laboratories are used to illustrate how electrochemical techniques are applied, when they should be used, and how the various techniques can be integrated to solve complex problems. The course will be useful for people entering the corrosion field and for professionals looking for a refresher course.
This course will be offered in an online format, with live video lectures and lab demonstrations.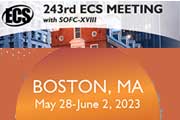 May 28 - 1 2, 2023
Boston, MA
The 243rd ECS Meeting and 18th International Symposium on Solid Oxide Fuel Cells (SOFC-XVIII) take place in Boston, MA, from May 28-June 2, 2023, at the Hynes Convention Center and Sheraton Boston. This international conference brings together scientists, engineers, and researchers from academia, industry, and government laboratories to share results and discuss issues on related topics through a variety of formats such as oral presentations, poster sessions, panel discussions, tutorial sessions, short courses, professional development workshops, a career fair, and exhibits.
June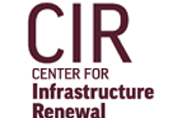 June 12-16, 2023
Texas A&M
Fundamentals, Experiments, and Applications of Corrosion
The Fundamentals, Experiments, and Applications of Corrosion course is aimed at educating and training the workforce the nation needs to address this problem. This course will develop methodological approaches in characterizing existing and new materials performance in extreme and harsh environments.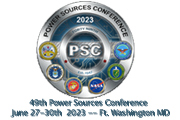 June 27-30, 2023
Ft. Washington MD
2023 Power Sources Conference has been scheduled and will be held in-person. It's exciting to get back to face-to-face meetings!
2023 49TH Power Sources Conference (PSC)
Gaylord National Resort & Convention Center, Fort Washington, Maryland
Exhibition: June 27-29, 2023
Conference: June 27-30, 2023
The Power Sources Conference is the oldest continually held biennial conference devoted to research and development of power source, energy conversion, power distribution and management technologies for military use. The conference goal is to bring Government, industry and academic researchers and developers together to discuss advances in power and energy technologies to support the growing power demands of military platforms and electronic systems.
Read Articles from Current & Previous Conferences and Courses
Join Gamry for the 15th Topical meeting of the International Society of Electrochemistry April 27-30 at Niagara Falls, Canada.