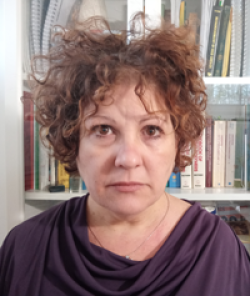 Phone: +215-682-9330, Extension 169
Toll Free: 877-367-4267, Extension 169
E-mail: mtrueba@gamry.com
Monica Trueba
European Sales Manager
Monica Trueba was born in Havana, Cuba and was awarded a BSc degree in Chemical Science in 1991. Subsequently she received a MSc degree in Physical Chemistry of Polymers in 2003 from the University of Havana.
Monica moved to Italy in 2004 and obtained a PhD in Chemical Sciences in 2008 from the University of Milan, Italy. After obtaining her degree she continued to work at the University of Milan as a post doc fellow until 2017.
With extensive research experience in electrochemistry (details can be found at https://orcid.org/, search monica trueba (0000-0002-3505-6202) she made a professional change in 2018 to the Scientific Instruments Industry and joined Gamry's Italian distributor NG Labtec Srl. This gave her the opportunity to become familiar with Gamry Instruments from the inside, and to extend her electrochemical background to energy applications.