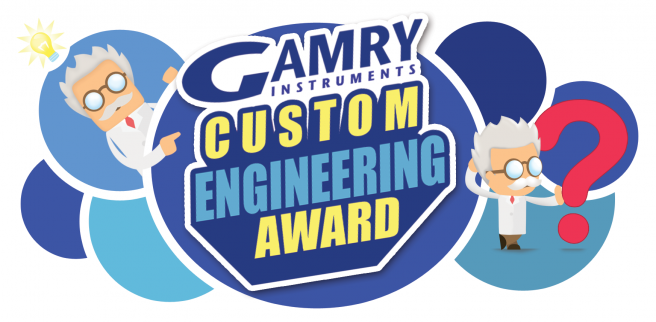 Gamry Instruments is pleased to announce its first Custom Engineering Award. Gamry takes pride in providing the most flexible and customizable systems and we are prepared to prove it. We are going to reward one researcher a customized Gamry system (hardware and software), worth up to $30,000 (USD).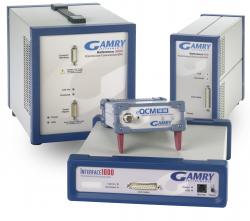 About the Award
The award is intended for researchers who have an unmet instrumentation need for a unique electrochemical application. Perhaps you need to monitor half-cell and full-cell voltage simultaneously. Perhaps you need to interface to another instrument for coupled measurements. Perhaps you need some unique signals for a bipotentiostat application. Gamry's full line of electrochemical instrumentation (potentiostats, QCM, and multiplexer) is at your disposal. From low current to high current, EIS to cyclic voltammetry, electrochemical noise to EQCM: everything is on the table.
Restrictions
We know how hard it is to obtain funding early in a career, so this award is only for new or recently established professors, holding a professorship at a degree-granting institution, and currently residing in the United States.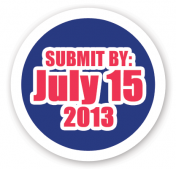 Only those within five years of completing a PhD or postdoc are eligible. 
The winning proposal must be submitted via this web page by July 15, 2013. 
An internal Gamry team will select the winner, who will be contacted by e-mail and phone by August 31, 2013.  Public announcement will be made via our website and e-mail newsletter.
Proposal Submissions
The submitted proposal should include a background detailing the application, specifications needed (e.g. current limits, scan rates, noise limits, etc), expected difficulties, and past failures, if any. We will contact submitters should we need clarification or further information regarding any of these points. Selection criteria will be based mainly upon the uniqueness of the application and the likelihood of success. The winner will be expected to acknowledge support from Gamry in presentations, posters, and papers.
Submit!